Booking your Lens Replacement surgery with us in Prague is an easy and straightforward process. The biggest advantage is that no deposit is required to book your treatment.
Free email consultation
The whole process starts with a free email advice, when our medical team based on information provided by you, will assess whether you are a suitable candidate for Lens Replacement surgery.
To help you to become glassess independent we will ask you:
To contact us via our contact form or whatsapp +420 608 571 517 with your requirements and ideally include information about your eyesight
Provide us with your eye prescription.
Fill in our Medical Questionnaire to make sure there is not some issue which would influence your suitability for Lens Replacement surgery
We advise our clients to get their eye tests done firstly at their local optician. The eye test take as little as 2 minutes. This will help our medical team to correctly advise you whether you are a suitable candidate, or you might be advised to wait a few years or in a very few cases also Lens Replacement surgery might not be advised.
The results of the eye test will help us to provide you with more advice prior to your arrival to Prague – for example whether Monofocal or Trifocal Lenses are better for you, or you might have an Astigmatism, so Toric Lenses must be used to achieve 20/20 vision.
If you are from the UK a standard eye test costs £20-25 (unless you are eligible for an NHS eye test). You can book it online for example at Boots or Specsavers.
Certain groups of people, like children and over 60s, are eligible for free NHS funded eye checks.
Eye tests are free for everyone in Scotland funded by the NHS.
Once we have all necessary information from you, our medical team will assess your suitability for the treatment and we will confirm within 24-48 working hours you are a suitable candidate for Lens Replacement surgery.
In the reply you will receive following information:
detailed information about the surgery
information about your Eye Surgeon
Written and Video testimonials from our clients
contact details on our previous clients from the UK, Ireland and the USA who are happy to speak to you and answer any questions you might have
date offered
This is the moment you can start planing your trip to Prague.
The next step is to get back to us with the date you choose and the flight details.
No deposit is needed to book your appointment. From this point your date is booked.
Prague, the capital of the Czech republic is located at the heart of Europe. There are direct flights from most of the cities from all over the world. Clients from the UK and Ireland can fly over to Prague Airport in about one hour and half. The flights are booked directly by you, however, we can also help you to find a suitable flight.
From most of the European cities you can fly over with low-cost airlines with starting prices 10 Eur/ £10 depending on the special offers and seasonality.
If you fly from the USA you might be able to get a direct flight (for example Delta Airlines from New York City (JFK)) or have to change in order to come to Prague.
Airport transfers are arranged by us once you provide us your flight details. The transfers from the airport to your choosen accommodation are complimentary (free of charge) to ensure your trip to Prague is as stress free as possible and everything is being taken care of so you can focus on your treatment and speedy recovery.
You have to options and the decision is up to you.
Come to Prague for a consultation and examination only. It can be arranged on a "fly in fly out" bases, when you arrive to Prague in the morning, have all necessary examination done and consultation with our medical team. Later on in the day you can fly back. And you can book the surgery in the near future as the examination results are valid for three months (due to possible changes on your eyesight with time). Free airport transfers are not provided for this option).
Become glasses independent during one trip. The stay of 4-5 days in Prague is needed with an arrival on Sunday. On Monday morning you will have all examination done incl. consultation with our medical team. On Tuesday for yourself, sightseeing etc. On Wednesday the surgery is done on both eyes (you will be able to see already after the surgery, so single travelers do not have an issue to take care of themselves). On Thursday you will have a check-up and can fly safely back home or we recommend to stay one additional night until Friday, in case another check-up on Friday is needed.
Most of our clients decide for one trip to Prague only, when they have during one visit examination and the surgery as well.
Our aim is to provide you with the first class medical treatment, top notch Eye surgeons which guarantee Lens Replacement surgery in Prague. On top of that a super experience for you when you can relax in a foreign country and focus on your surgery, recovery and possibly holidays as well.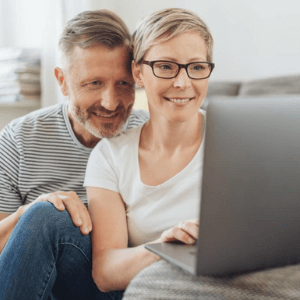 First Enquiry
You will receive Lens Replacement surgery package within 48hrs.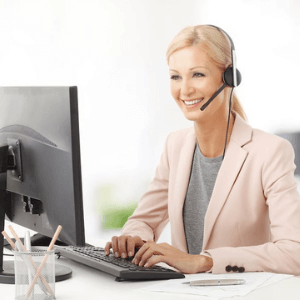 Booking Trip to Prague
No deposit needed. Our assistance to find you suitable accommodation and flights.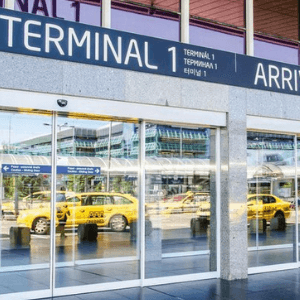 Sunday
Arrival to Prague. Complimentary Airport transfer is arranged.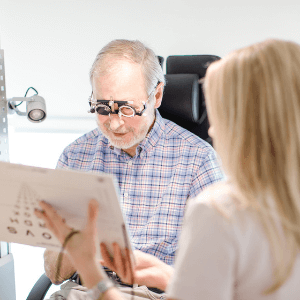 Monday
Thorough Eye examination and consultation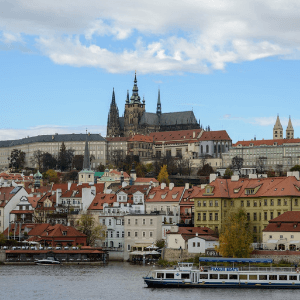 Tuesday
Free day - explore the beauty of Prague.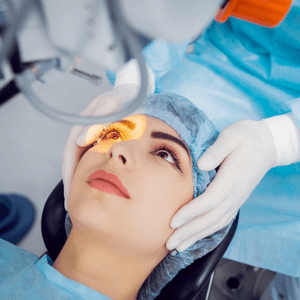 Wednesday
Surgery day - both eyes operated. Complimentary transfers between your accommodation and clinic.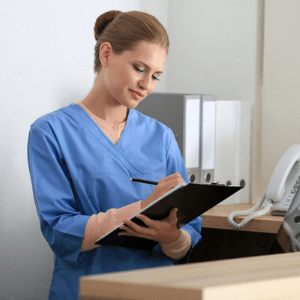 Thursday
Check-ups of both eyes. Possible departure from Prague.
Friday
The last check-up if needed, departure from Prague or you can prolong your holidays.
View at Another Perspective

Choose best from Rest.
Read the Clear Today

making Your Face Stylish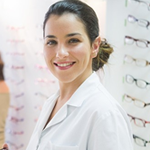 Michael Phillips
We're
Certified
Optometrist