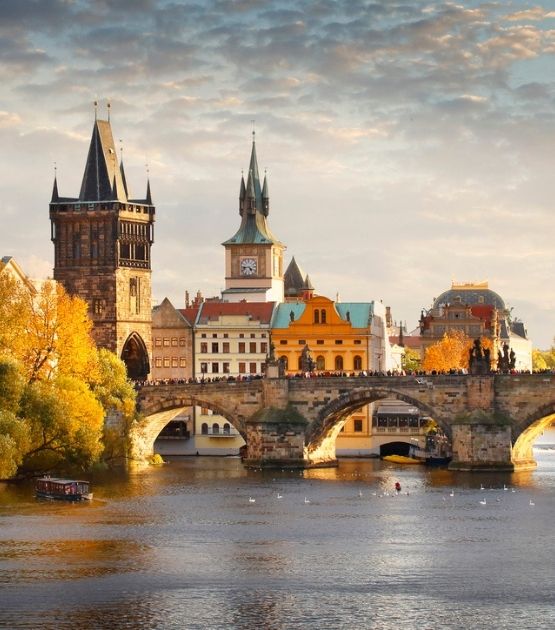 Prague is a Number 1 medical tourism destination for patients from abroad looking for a first class quality treatment, performed by expert surgeons and medical teams. We are here to make sure you can feel confident about your procedure and you are in the safest possible hands.
Another reason why Prague is so attractive is thanks to it´s beauty and charm. As after Lens Replacement surgery clients do not have any limitations, they can enjoy their recovery as being on holidays. Whether you are interested in history and wish to do lots of sightseeing, visit museums or concerts. Prague is also popular for nightlife incl. jazz concerts, restaurants and river cruises. If you are a beer lover do not forget to taste the famous Czech beer or even book a beer tasting tour.
As we have four different season in the year – blooming springs, hot summers, relaxing autumns or winters with snow. Prague is every time different and can offer specific weather and activites for that specific time of year.
Our main goal is to provide you with the best of the best – treatment with a life-changing results, stress-free trip to Prague and amazing experiences during your stay, so you will return back home with a 20/20 vision and smile on your face.
To make a decision about a private Refractive Lens Exchange or Cataract surgery abroad you need to be in safe hands. Our dedicated patient coordinators will be here for you from the first enquiry until departure back home. We can offer you a surgery appointment within 2 weeks. To have both eyes operated on you will need to stay in Prague for 5-6 days incl. check-ups.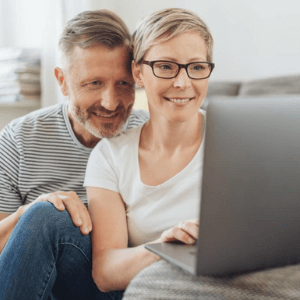 First Enquiry
You will receive Lens Replacement surgery package within 48hrs.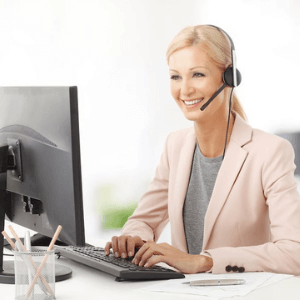 Booking Trip to Prague
No deposit needed. Our assistance to find you suitable accommodation and flights.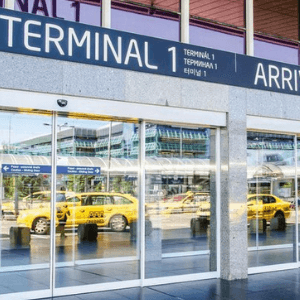 Sunday
Arrival to Prague. Complimentary Airport transfer is arranged.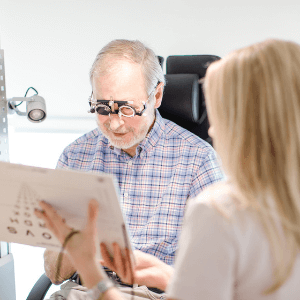 Monday
Thorough Eye examination and consultation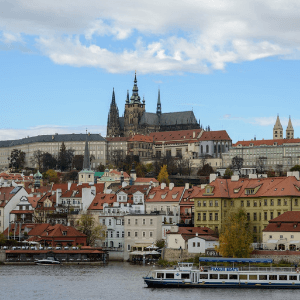 Tuesday
Free day - explore the beauty of Prague.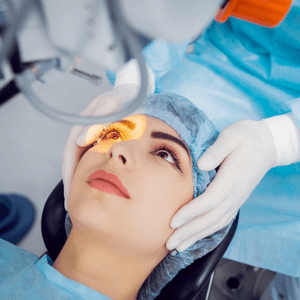 Wednesday
Surgery day - both eyes operated. Complimentary transfers between your accommodation and clinic.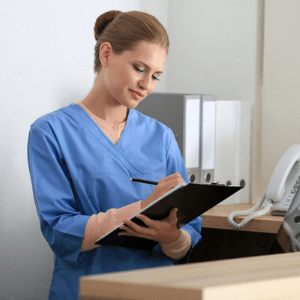 Thursday
Surgery day - both eyes operated. Complimentary transfers between your accommodation and clinic.
Friday
The last check-up if needed, departure from Prague or you can prolong your holidays.
For your stay in Prague you can consider an accommodation in a hotel or a self-catering apartment with a kitchen. We are here to listen to your needs, requirements and budget and find you the most suitable options for you. The prices are depending on season and availablity, however, they start at the price 30 GBP (35 Eur) for one person or 40 GBP (50 Eur) for two people per night.
We advise our clients on accommodation either in Prague 7 where the clinic is located or Prague 1 in the Old Town or city center. It depends on your preferences, what type of person you are and what are your plans for the stay. If you are an active person and would like to enjoy Prague the most, do lots of sightseeing, enjoying the restaurants and cafes, then Prague 1 might be the best option for you.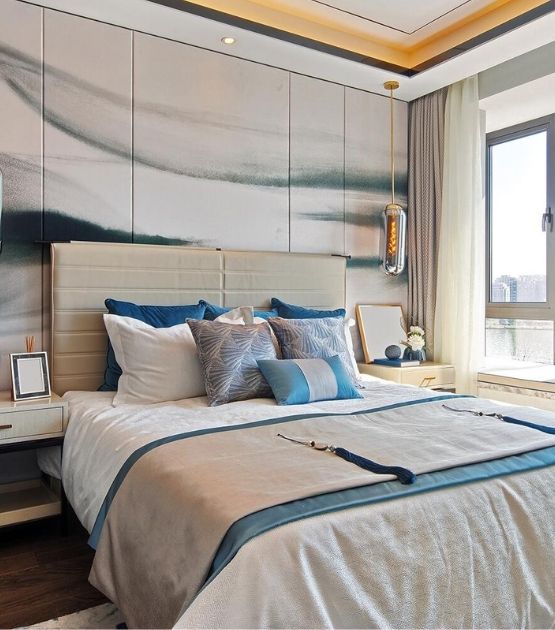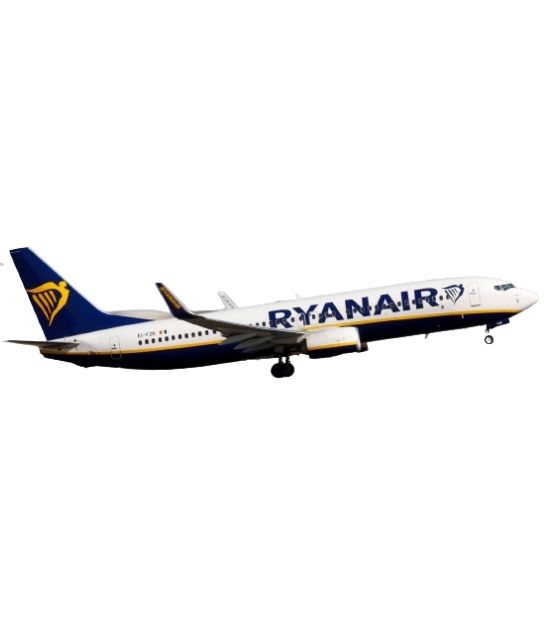 Prague thanks to its location in the heart of Europe is easily reachable by an airplane, train or coach from most of the European Union countries. For clients from the UK and Ireland a direct flight takes only 1hr 30min. The prices depends on a special offers, but can start from 10 GBP (15 Eur) per ticket.
Booking flights to Prague is easy. We have only one airport in Prague – Václav Havel Airport Prague (formerly Prague Ruzyně International Airport).
Most of the direct flights and the best deals are currently provided by Ryanair. You can also search for the best options via Skyscanner, where you can search for cheap flights & compare airline tickets to book the best flight deals. You can also contact us if you need any further help.
To make your arrival to Prague as easy and stress-free as possible we are offering you a complimentary airport transfers. We will request from you your flight details based on which we will book a driver for you. The driver will wait for you at the airport and will also monitor whether there are no any delays of your flight, so he will pick you up on time.
The journey to your accommodation takes around 20-30 minutes depending on the traffic.
To enable you to focus on your treatment and your recovery we will further organise an internal transfers between your accommodation and the Eye clinic for your Eye examination, consultation, Lens Replacement surgery and check-ups. These transfers are also free of charge.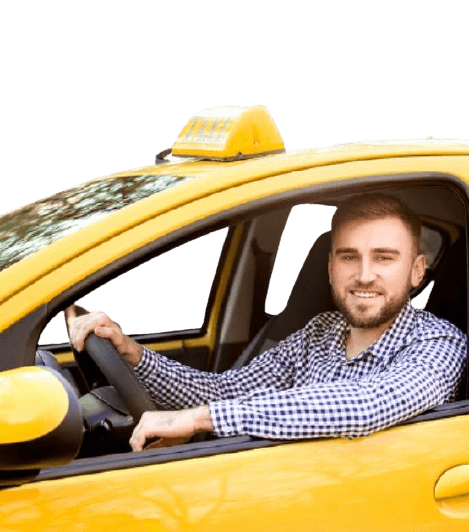 over 15 years focused on clients from abroad

listening to your needs
24/7 support

dedicated patient coordinators

ensuring a single traveler feels safe in Prague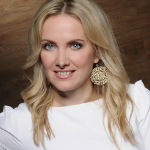 Tamara, a Patient Coordinator
We're
Certified
Optometrist